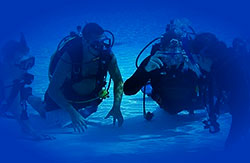 We are located in the Upper Florida Keys in Tavernier, which is just South of Key Largo and North of Islamorada. Running out of Tavernier Creek Marina, we cover over 24 miles of reef line giving us access to all the best reef and wreck diving from Key Largo to Islamorada.
We dive sites along the main reef line as well as numerous shallow patch reefs. This includes Molasses Reef, Pickles Reef, the Conch Reef System, Davis, Crocker, Victory, and many, many others. Most of these are within 20 to 50 minutes of our dock.
Having access to the reef system from Key Largo to Islamorada gives our divers a wide variety of sea life when scuba diving in the Florida Keys.
In addition to shallow and intermediate reefs, we also dive the major wrecks in the area, the U.S. Coast Guard Cutters Duane and Bibb, Spiegel Grove and the Eagle.
Dive Cancellation / Gear Policy
Please note that our Dive Cancellation Policy and Gear Policy can be accessed by clicking the above link. Please review this information prior to booking your dives with us.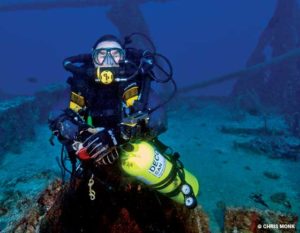 Conch Republic Divers offers all courses from Discover Scuba to Dive Master. Come join us and explore the underwater world
In addition, we offer a 1 day Try Rebreather for those wanting to experience a different side of diving. We offer certification classes for both Poseidon and Evolution Rebreathers

Sign Up To Receive News, Updates And Sales
Conch Republic Divers
E-mail: dive@conchrepublicdivers.com
90800 Overseas Highway #9
Tavernier, FL 33070
(800) 274-DIVE (3483) Toll Free
(305) 852-1655 Local Voice
(305) 853-0031 Fax