Welcome To Conch Republic Divers
Conch Republic Divers has been in business over 35 years!!!!. We are conveniently located right in the middle of the upper keys at the Tavernier Creek Marina covering over 25 miles of the barrier reef. In addition to having access to all the best reefs and ALL 4 major wrecks in the Upper Keys, Conch Republic Divers is a full service dive shop. We offer both dive and snorkel trips, gear rental, sales and service, dive training from beginner through professional ratings, hotel recommendations and much much more!!
Diving multiple days or multiple trips? We have you covered! Tavernier Creek Marina also has a restaurant and picnic tables so you can just relax between dives and have lunch. If we are running late or it seems there may be little time in between trips we can always order your lunch from the boat.
All of Our Crew here at Conch Republic Divers has extensive experience in the dive industry. We are here to make sure you have a wonderful dive experience as well as keeping you safe. We pride ourselves with our safety record and make it our #1 priority. Once your dive is over, we have on site hot showers, and gear storage so you don't need to transport your wet gear .
We want you to relax and enjoy your stay here with Conch Republic Divers. We pride ourselves in offering you total package. From finding you the best accommodations to customizing your dive trips to best fit your wants and needs. Let us show you why we are not just another dive shop.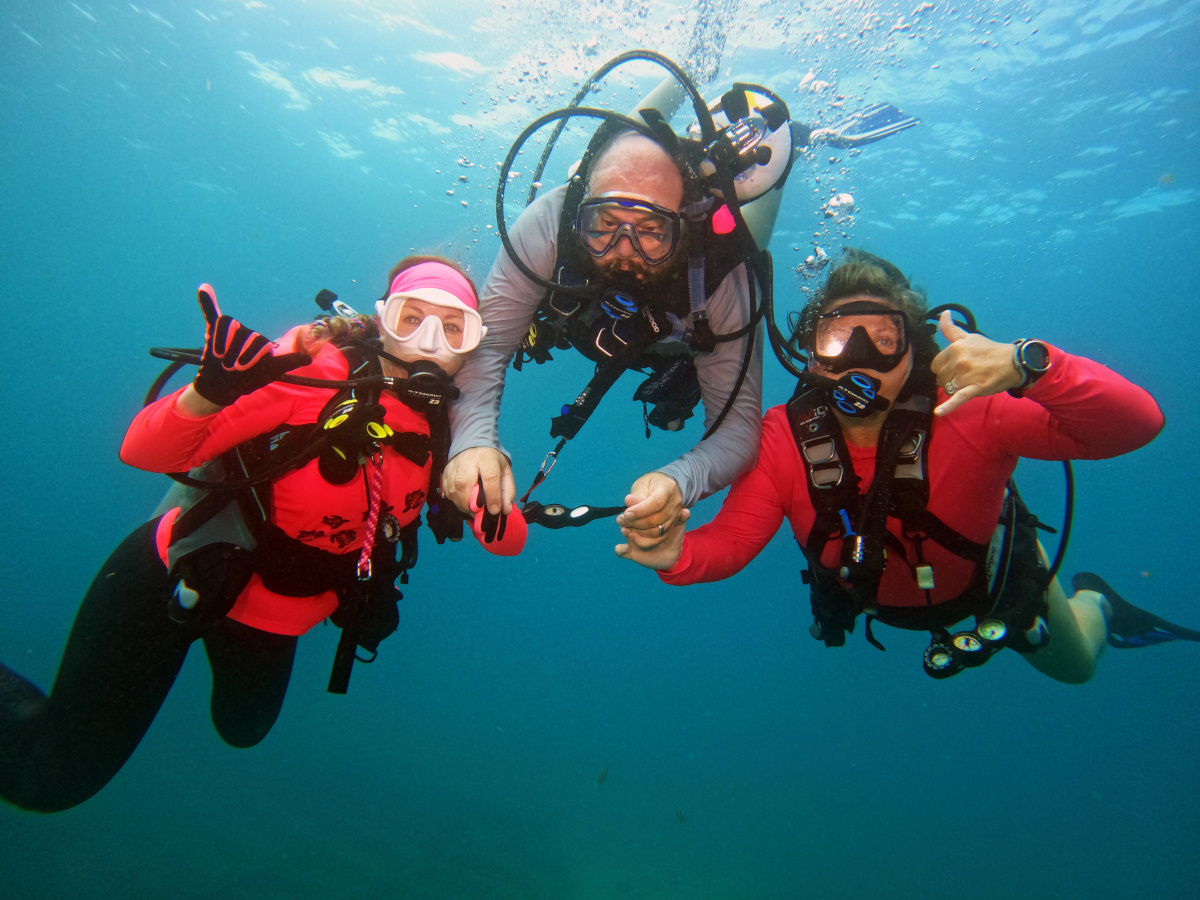 Dive Shop
The Shop is conveniently located 6 feet from our boats so going from check-in to boarding is a simple process. Tanks and weights will be loaded for you before you board and our experienced crew will be there to help you every step of the way. Need gear , no problem. Our rental gear fleet is top of the line and always kept current and new. We offer Air and Nitrox in both DIN and Yoke applications. For those of you who like a little more air during your dive, we do have 100cuft Steel tanks available upon request.
Need service? Our Technicians are factory authorized and certified in most brands including Atomic, Sherwood, Dive Rite, Genesis, and Aqualung. We also offer VIP's, Hydros, and 02 cleaning services. Leave your gear with us and we will take care of the rest.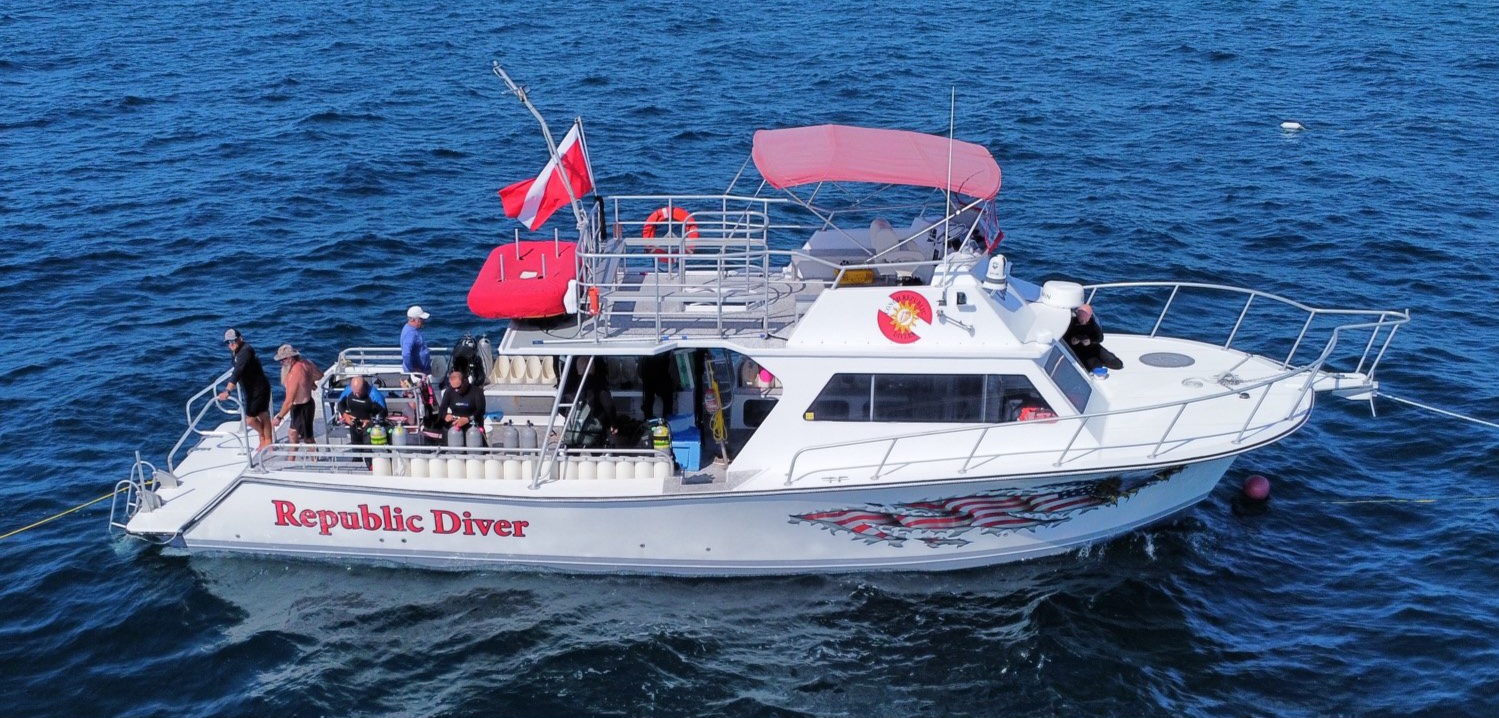 Dive Boats
The "Republic Diver" is our 46′ Newton Custom Dive boat. Her size makes for a smooth and stable ride in almost any sea conditions. For your comfort and safety we provide many additional features such as Ice, Water, showers with shampoo and conditioner, camera storage and rinse bins, marine toilet and a cooler if you want to bring your own snack or drinks. We will provide some snacks and orange slices in between dives. We have also installed two different ladders on board to accommodate everyone's preference and to help with the ease of climbing back on board. All of our crew are trained and certified in Oxygen Administration, Emergency First Aid/CPR and kept current.