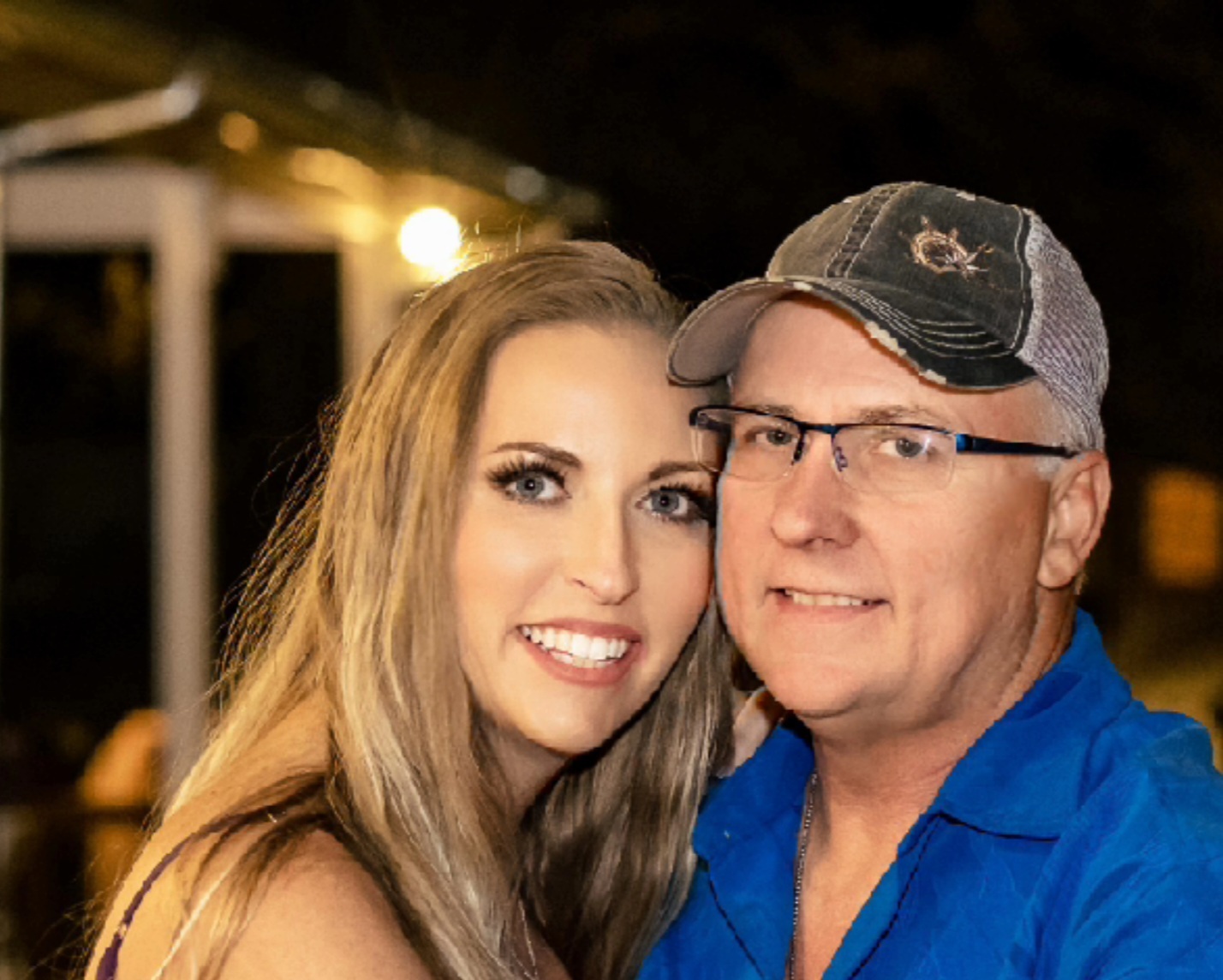 Meet The Owners!
Ashley and Dave
Ashley grew up in Stephenville, Texas. She was raised with horses, cows, pigs, FFA, and 4H but was always a lover of the water. She got her open water certification when she was in college as an elective course, and the instructor allowed her mom to come and get certified with her. Ashley worked in geriatric healthcare from 2003-2022 before taking the giant stride into the dive industry with CRD.
Dave was born in Hobbs, New Mexico, but made it to Belton, Texas, in the mid-70s. He got his instructor certification in 1984 at the age of 18 and instantly knew diving was his passion. He has worked in commercial, professional, and recreational diving ever since and has well over 15,000 logged dives under his belt. He also earned his 100T Captains License in 2013. He's owned 3 dive shops prior to CRD in Central Texas, but I-35 (the interstate expansion) took his shop out in 2013, and he began to focus more on diving charters and real estate.
In 2021, after 5 weeks in the French Polynesian Islands (diving almost daily), they realized building a life on the water and diving was their calling. In March of 2022, they decided to start looking to open a dive shop. Memorial Day weekend, Dave got an e-mail about CRD being for sale; sitting at home in Texas, everything made sense. They came down the first weekend in June and instantly knew this was right. Their journey with Conch Republic officially started July 1st.
We are so excited to share our love and passion for the ocean with those who want to see what's under the sea!!!
Thankful, Grateful, Blessed
Conch Republic Divers Staff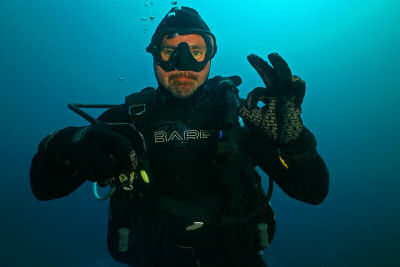 Captain & Instructor
Jasen Murray
Jasen, who is highly skilled in every aspect of diving, has been diving since he was in his teens. He has over 20 years in the dive business in the upper Keys – Jasen has been with Conch Republic Divers since 2008 . Besides being a licensed boat captain, Jasen is a PADI Master Instructor. When it comes to equipment repair, there is none better. His professional attitude and diving skills make him a good pick for getting certified or as a guide who know the reefs like the back of his hand.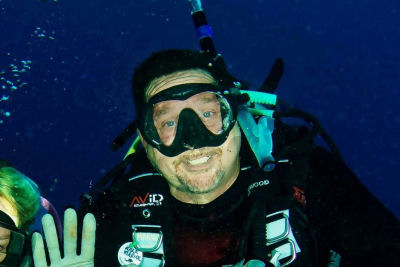 Captain & Instructor
Mark Birk
Capt Mark, a retired Marine officer who rose up through the ranks, brings his enthusiasm and dedication to the dive industry. Mark, a licensed boat captain PADI Master SCUBA Diver Trainer, is known for his excellent customer service and safety when scuba diving the Florida Keys. Mark has been with CRD since 2016.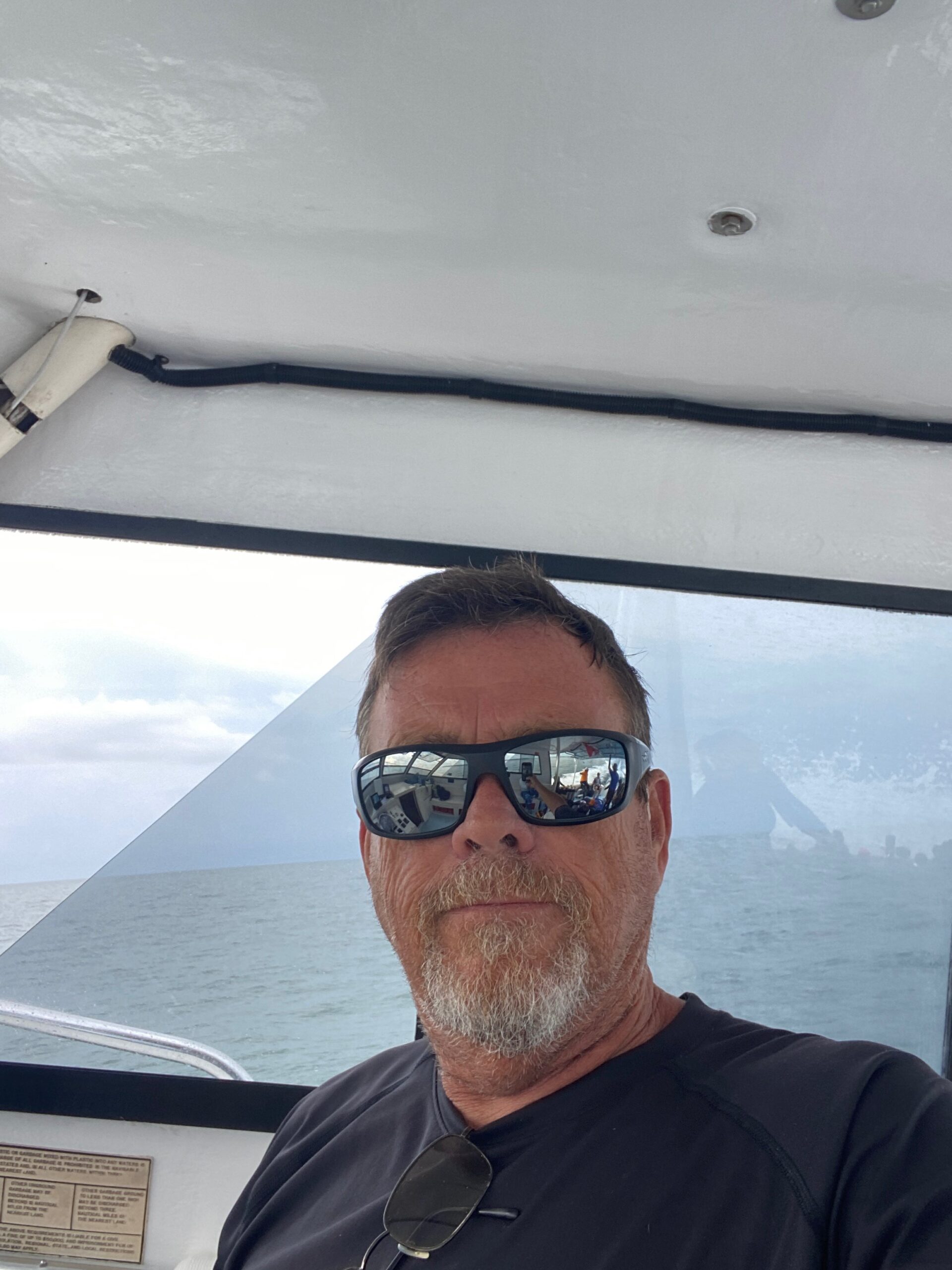 Captain & Instructor
Greig Martin
Captain Greig retired from real life in 2016 to pursue his dreams of living and working in the Keys. He's a Master PADI Instructor with over 23 yera experience and holds a 100 Ton Master Captains license. He has enjoyed working here at RD for over 6 years. He enjoys meeting our divers from all over the world, as well as visiting with the many divers who return to dive with us year after year.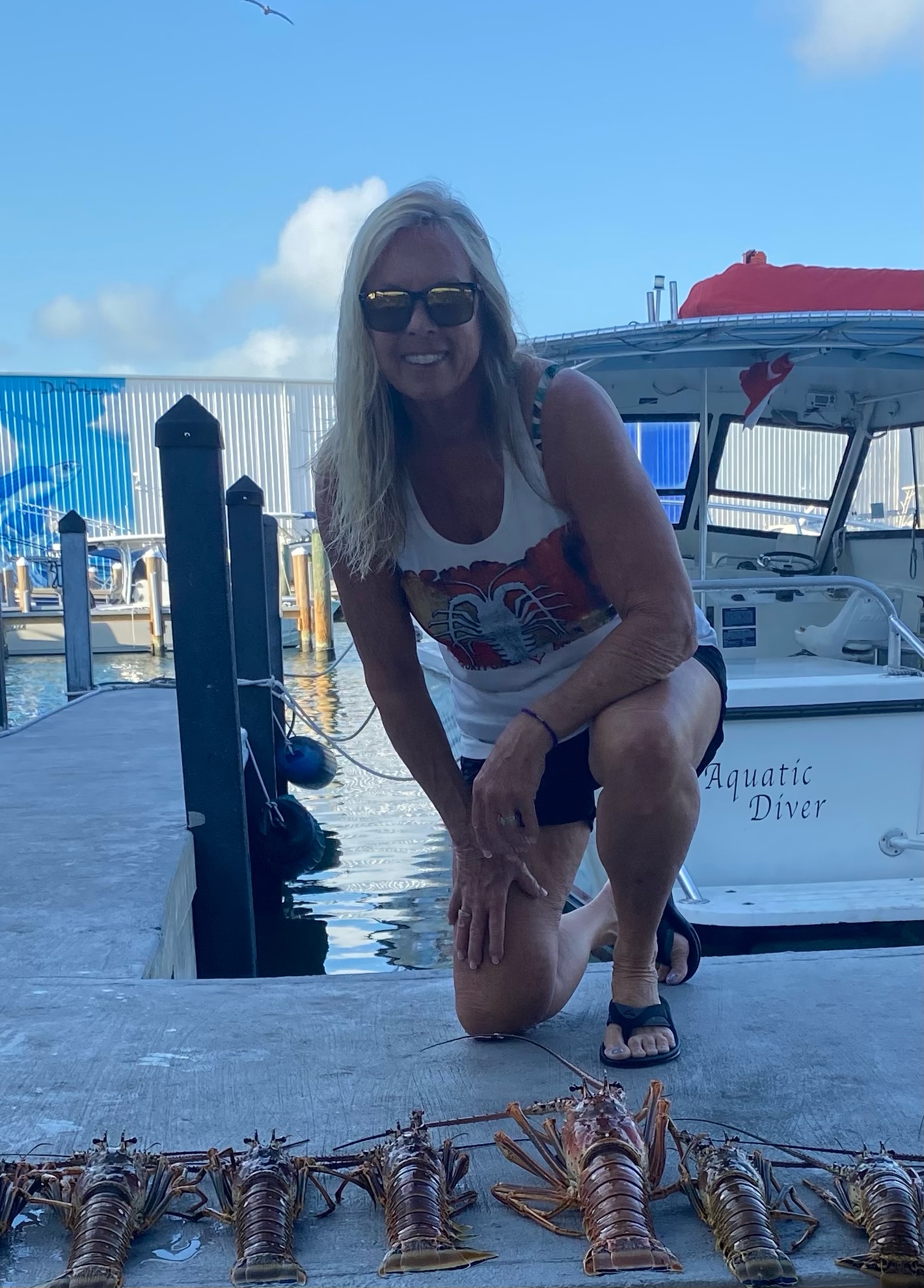 MSDT
Donna Fisher
Donna has over 30 years of diving experience, the last 10 of which have been spent as a PADI-certified scuba instructor. Retired from a 25-year career as an Auntie Anne's franchise owner in Delaware, she wakes up every morning grateful that she traded the snow and pretzel twisting for warm sun and lobster hunting. She loves sharing her passion for the ocean with new divers, inviting them to join her in the reefs she calls her "front yard." She has been with Conch Republic Divers as an instructor and guide since 2016.
MSDT
Kyle Faunce
Kyle, a former professional football player, whose love has always been for the seas! Kyle has been diving for 12 years and a Master Scuba Diver Trainer for 4 years. He teaches both PADI and SSI scuba courses and is a [self-proclaimed] legendary spearfisherman here in the Florida Keys. Kyle lives for deep, wreck dives and sharks... lots of sharks!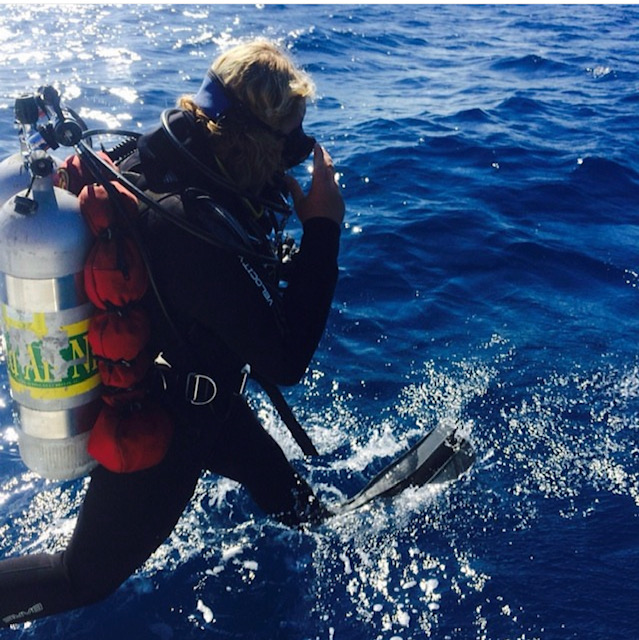 Technician & The Facilitator
Christian Owens
Christian grew up diving, fishing and surfing the waters of Florida. He is a native to Tavernier and the Florida keys and has worked on and off for Conch republic divers since 2012. He is a active technical diver both on open circuit and closed circuit rebreathers, certified equipment repair technician, a PSI Visual inspector and has been a PADI/ TDI professional since 2013. You will find him these days behind the desk, working on gear, or filling tanks!
MSDT
Bob Koenigsberg
Bob has been diving for more than 20 years and is a PADI Master Scuba Diver Trainer. He started diving in the deep, dark and cold northeast. He finally traded in his drysuit for lycra and moved to the Caribbean 5 years ago, eventually landing in the Florida Keys. Bob has been with Conch Republic Divers for 2 years and loves wreck diving, teaching new divers and has a passion for people. Bob has been with CRD since 2020.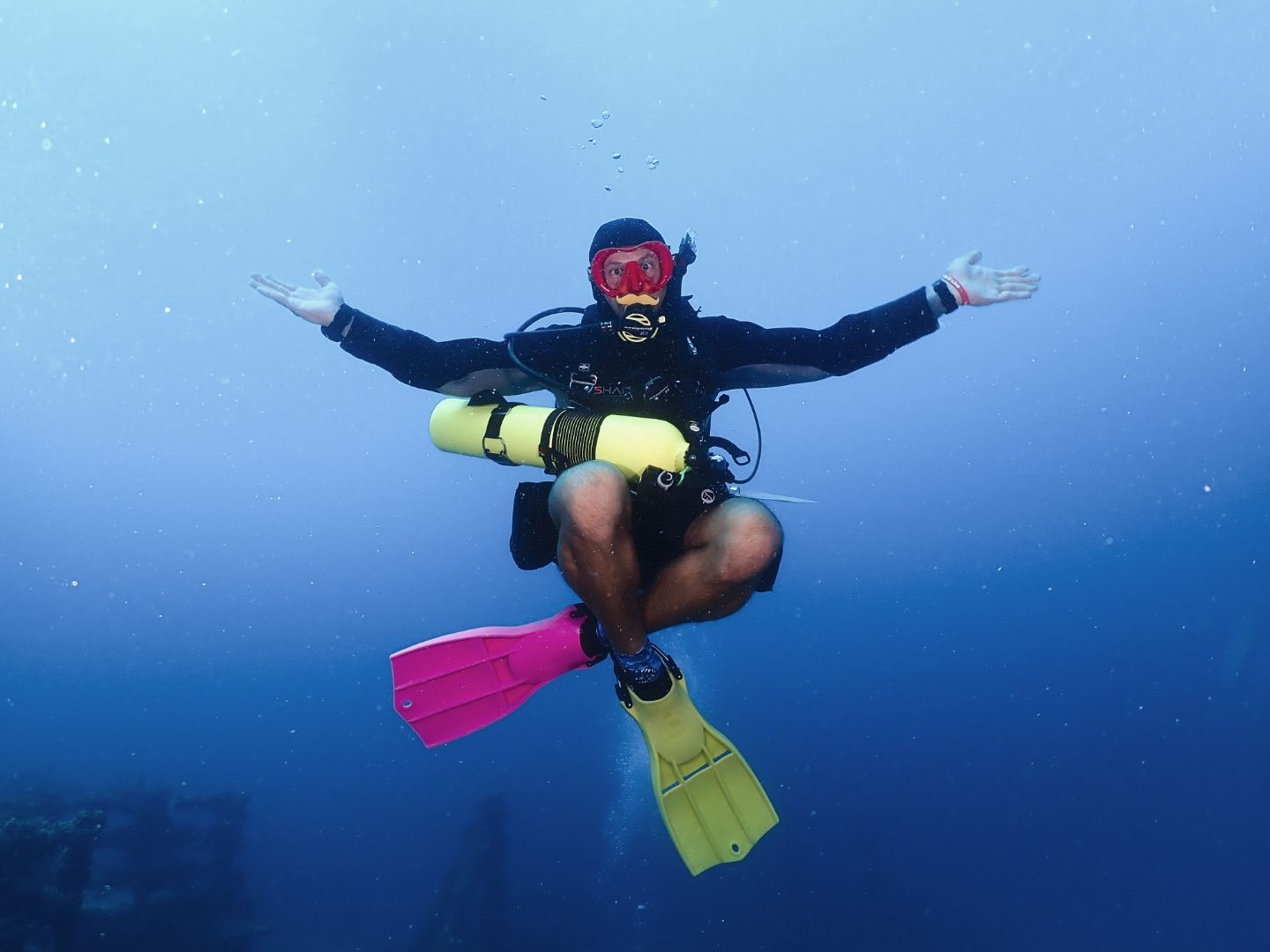 Captain & MSDT
Carlos Cirilo
Carlos began diving recreationally in 2012 while serving in the U.S.N. overseas. Qualified by a Naval Diving officer who was both a NAUI and PADI instructor. This made his qualification experience unique to say the least. After officially completing his AOW, during his first Open Water dive he encountered Whale Sharks. From that day he knew that he will be doing this for the rest of his life and purchased all dive gear that same day! His passion is helping others experience what he has underwater, especially within the Adaptive and Veteran community!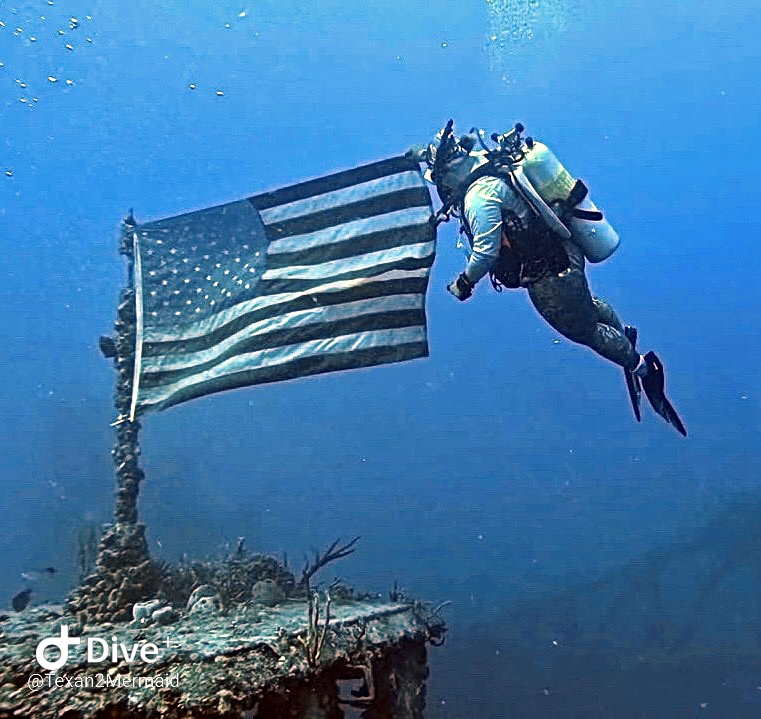 MSDT
Marly Silvestri
Marly began diving in 2019 after her brother got certified in Indonesia and talked her into trying scuba. She heard humpbacks singing off Hawaii during her OW and was immediately hooked. She spent most of her early dives in Colorado reservoirs and the cold waters of California's kelp forest. Marly completed her DM in Colorado and then decided to complete IDC in the Keys where visibility exists. Ultimately, she chose not to return to Colorado and remains in the keys teaching and guiding.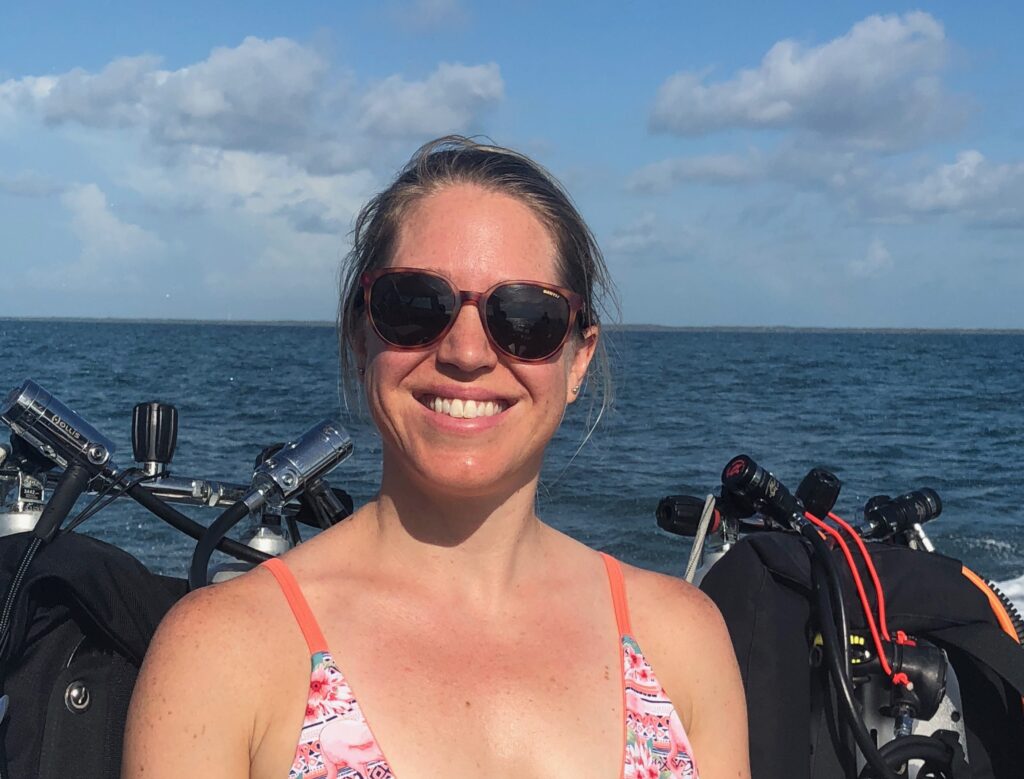 Divemaster, Guide, Mate
Kristina Suddard
Kristina grew up sailing on the waters of Cape Cod and in 2014 she started diving, discovered how amazing the underwater world is and never looked back. She is a technical and rebreather diver with a vast resume of diving all over the world. She settled in the Florida Keys in 2018 and now loves working on the boat or guiding divers and sharing her passion with others.